About The Tap Van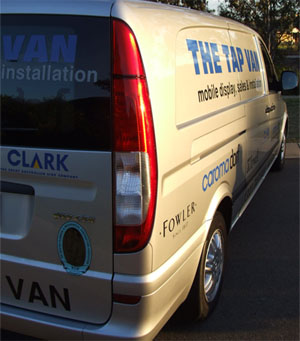 As warranty service provider for Caroma Dorf since 1995 THE TAP VAN has provided a service second to none. Beginning work in the plumbing industry in 1981, John Lalor's involvement with the tapware industry began in 1990 with a full time position with Donson Industries as Technical Service Representative. With vast technical & product knowledge we have proudly maintained our position as number 1 Gold contract plumber with Caroma Dorf since the inception of the rating program. We have completed over 12,000 service calls on time & guaranteed.
New levels of service are now provided with our world class TAP VANS offering our customers the convenience of selecting their tapware at a time & place that suits you.
Customers will have first hand sales advice from a plumber, based on the customers personal preference as well as their individual plumbing restrictions. Our vans have specifically designed shelving incorporating a comprehensive tapware display, brochures and selected stock which will allow for same day installations in many cases.
THE TAP VAN is a proudly Australian, family owned business consciously working towards supplying environmentally sustainable outcomes in the plumbing industry.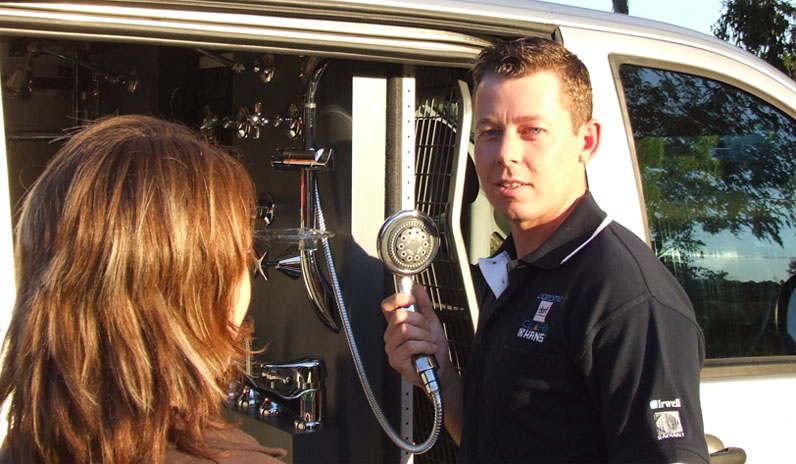 As of July 1, 2006, the Federal Government introduced national mandatory labeling and water performance standards to a range of water using products. The Water Efficiency Labeling and Standards (WELS) Scheme is designed to help you make informed choices about the water using products you select for your home. All of Caroma Dorf showers and tapware for basins, kitchen sinks and laundry tubs carry 3-star WELS rating except for two Dorf rain showers, which carry a 2-star rating.
THE TAP VAN's 13 year history with Caroma Dorf has lead us to rely on the quality, service and technology provided and is why we have chosen to exclusively stock and sell Caroma Dorf products.